Towards preventive and predictive maintenance thanks to SAGA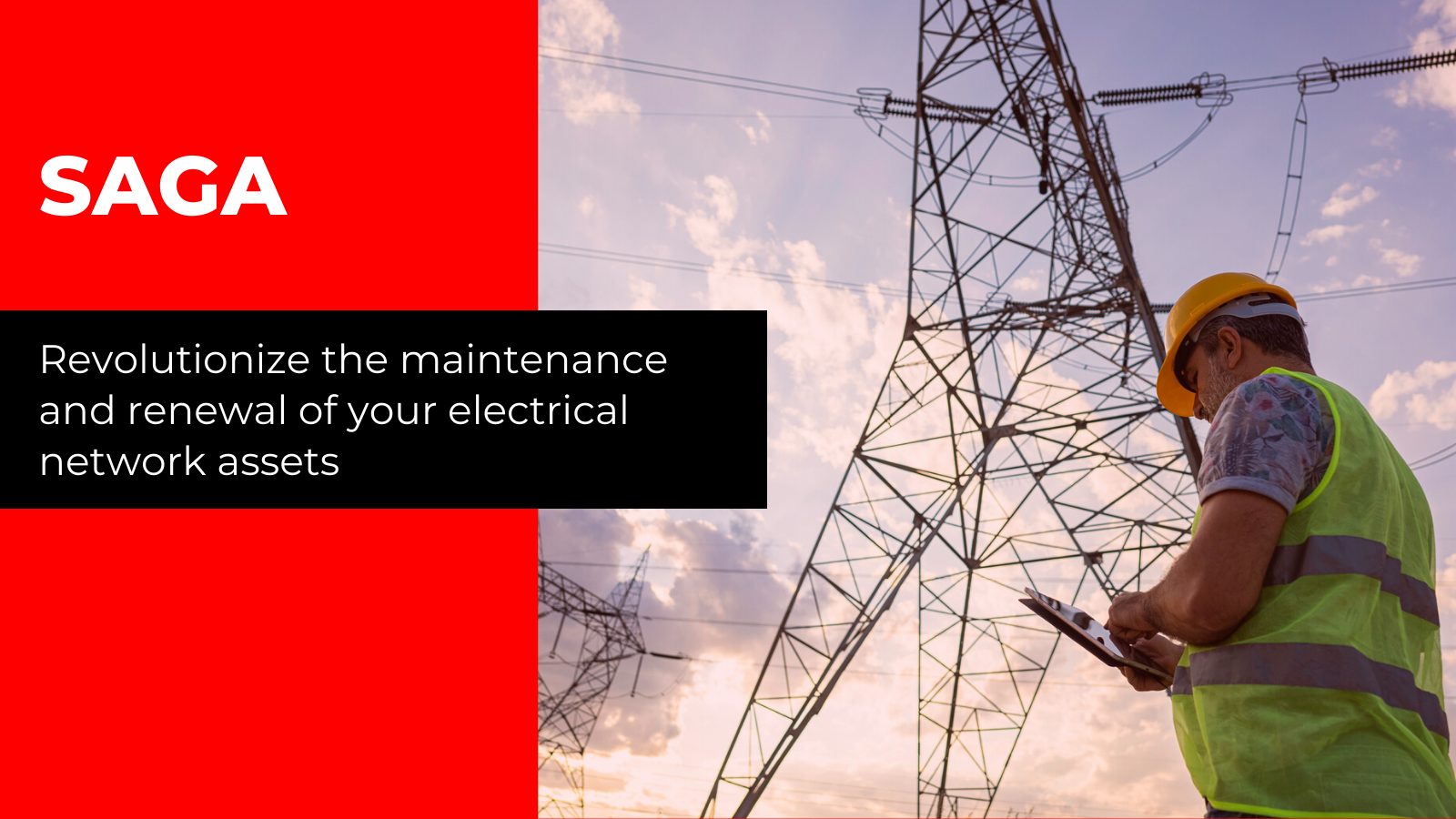 Asset management is one of the cornerstones of companies' maintenance processes. It involves two lines of work that are key to maintaining productivity, reducing the risk of failure and, consequently, maximising the availability of resources. On the one hand, a comprehensive infrastructure monitoring of aging assets is required to maximise its effectiveness and efficiency. On the other hand, the integration of new technologies and digital transformation processes is essential to implement new ways of asset management and monitoring. Both lines of work must converge to provide a complete and holistic vision of all resources in production.
Furthermore, to make efficient asset management a reality, it is necessary to implement systems such as EAM (Enterprise Asset Management) and APM (Asset Performance Management). In the first case, they are systems that collect, integrate, visualise and analyse asset data in order to minimise risks and generate efficiencies. EAMs also facilitate asset status monitoring. On the other hand, APM systems go one step further and, thanks to the integration of different technologies, the reliability and availability of assets is improved.
Both Enterprise Asset Management and Asset Performance Management facilitate the implementation of maintenance strategies. These strategies are classified into five types:

SAGA is an unique holistic Asset Performance Management solution. SAGA has been developed by REE experts and is now evolving together with the Belgian TSO, Elia. SAGA enables utilities to transform the way they manage their assets through four key pillars: an extensive knowledge acquisition and digitisation process, an excellent data governance policy, the use of smart tools for decision-making and a comprehensive vision of the whole system beyond the individual status of all the assets contained therein.
SAGA's holistic view allows the condition of assets to be analysed individually, grouped and even globally, identifying the impact of their condition at different levels until a complete view of the asset pool is achieved. REE's and ELIA's knowledge, best practices, cutting-edge technology and extensive experience enable SAGA to become not only an indispensable tool for electricity asset management but also a driver of the digital transformation processes needed to boost the growth and competitiveness of companies in a highly changing context.