At the Elewit Lab, we turn ideas into products. We transform challenges into solutions.
We are catalysts for internal innovation in Redeia. We make the most of outside talent and the power of disruptive technologies to develop innovative solutions to meet the challenges of energy transition and digital transformation with success.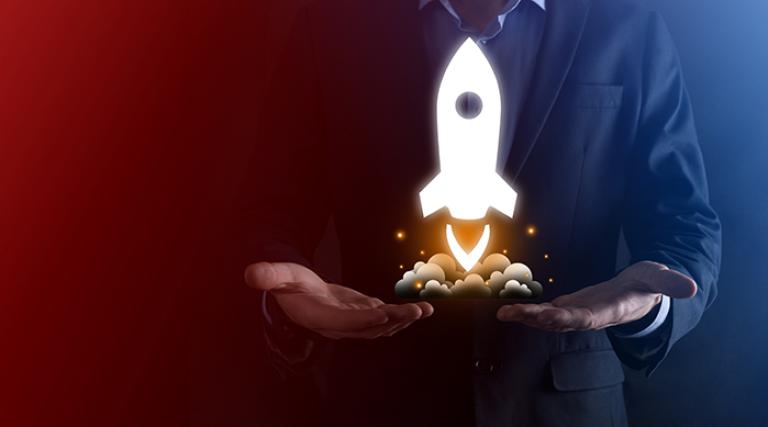 Eight technologies to speed up change
Check out our project catalogue and discover opportunities.


Key challenge
Improve network development and asset management efficiency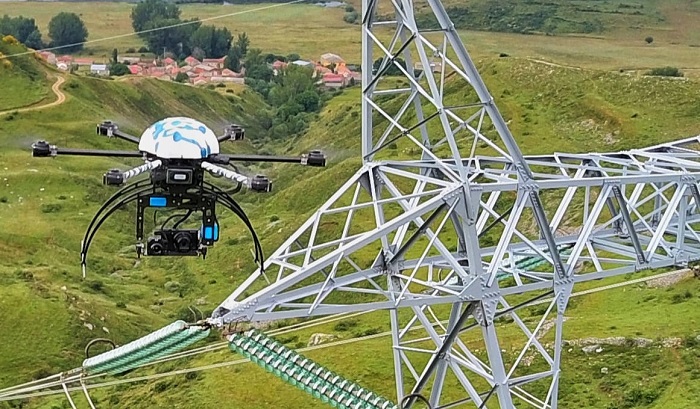 We developed this project to strengthen and to create efficiencies in the maintenance of overhead power lines by making our knowledge systematic and standardising our remote detection and classification of possible visual anomalies. The project covers the redefinition of current technical practices, information flow and the procedures for handling work in the field.
Project carried out together with the partner Aerolaser.
PHASES
Phase I
PMV handles the design, development and proposal for tools to enable us to manage the whole inspection process (capture and process information about the assets so that we can then apply artificial intelligence to detect and flag up visual anomalies and aspects contrary to regulations).
Phase II
Deployment of the solution and retraining and establishment of new models that arise, such as the preparation and changes to processes that are required to gain efficiencies in comparison with the current model.

New equipment and materials for power transmission and grid management

Key challenge
Optimize system operation and increase reliability and flexibility of the grid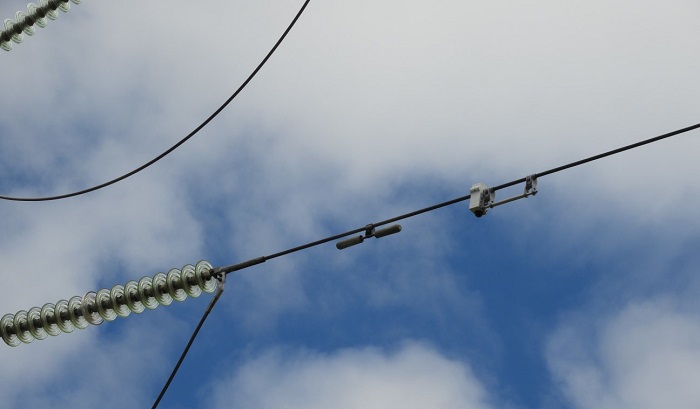 The project aims to develop a transmission grid based on local and remote monitoring and sensors, operating with transmission categories calculated in real time. These capacities are calculated using a thermal model of the line and data obtained from the monitoring of immediate atmospheric conditions and/or the physical parameters of the installation along its full length. This will enable us to access the capacity that has so far been blocked by the circuits, giving us better knowledge of their real conditions. The result is more flexible and safer operations.
PHASES
Phase I
Identify needs and design.
Phase II
Implementation.
Phase III
Validation.
Phase IV
Consolidation and expansion.
Key challenge
Optimize system operation and increase reliability and flexibility of the grid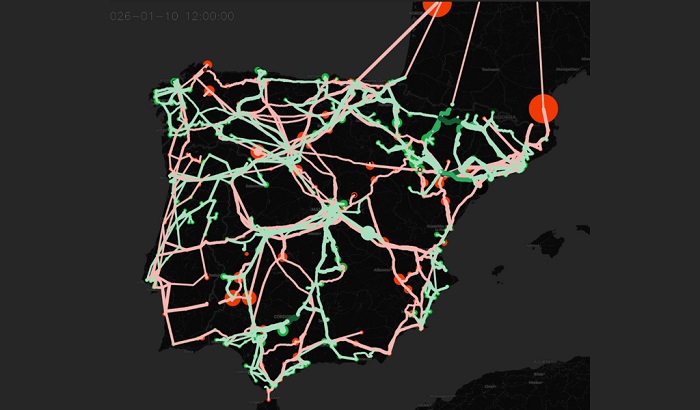 Newton is Red Eléctrica's calculation programme. It is easy to extend, integrate and maintain. It is state-of-the-art in power flow, linear calculations and other essential functions. Newton's architecture is designed for the desktop as much as the cloud, capable of massive calculations and integration with AI for the planning and operation of electricity systems.
PHASES
Phase I
Minimum Viable Product
Phase II
Internal adaptation phase
Phase III
Product conformity phase
Phase IV
Adaptation of the roadmap to detected needs, maintaining the product's dimension and vision

Key challenge
Improve network development and asset management efficiency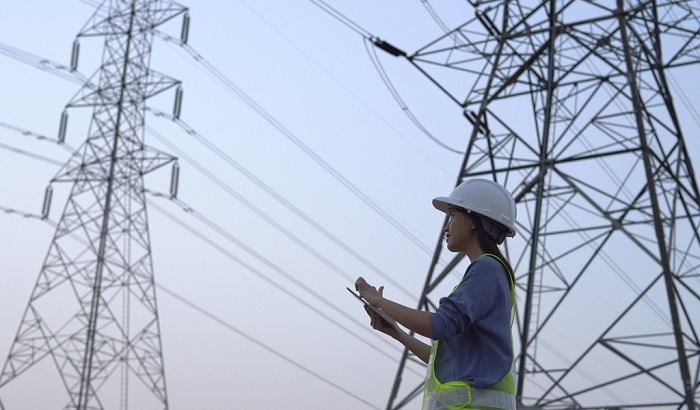 Together with Orange, Huawei and the Red Eléctrica Group, we have developed a pilot project for the remote inspection of facilities using artificial vision in different spectrums and the detection of SO2/SF6 gas (indicator of faults in the sub-station and greenhouse gas leakages) both in electricity sub-stations and the channels within them.
To do this, we deploy a network of specific cameras and sensors, both in fixed and mobile points, with a system for monitoring different wavelengths that makes the detection of faults more efficient, increasing the safety of field operators and enabling us to develop more powerful tools for predictive maintenance.
PHASES
Phase I
This proposed use case essentially takes advantage of the multi-connective and ultra-reliable nature associated with 5G technology. The tests are run in the the Morvedre sub-station, close to Sagunto.
Key challenge
Improve network development and asset management efficiency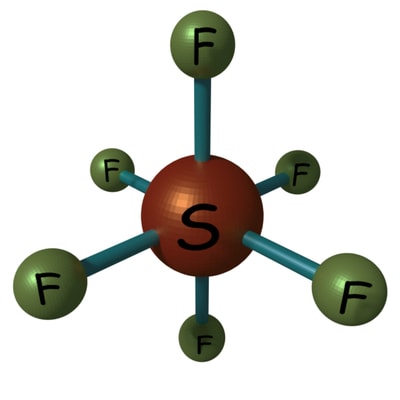 This solution will enable us to recover the SF6 leaked from our GIS installations using absorbent materials (modified or synthesized commercial compounds).
The system developed will make an effective contribution to reducing greenhouse gas emissions into the atmosphere caused by equipment leakages in the transmission grid that use SF6.
PHASES
Phase A
Acquire and classify different absorbent materials.
Phase B
Determine their capacity to absorb SF6.
Phase C
Assess the absorption of SF6 in simulated conditions of SF6 leaks.
Phase D
Assess the absorption of SF6 in real conditions of 6 leaks.
Key challenge
Improve network development and asset management efficiency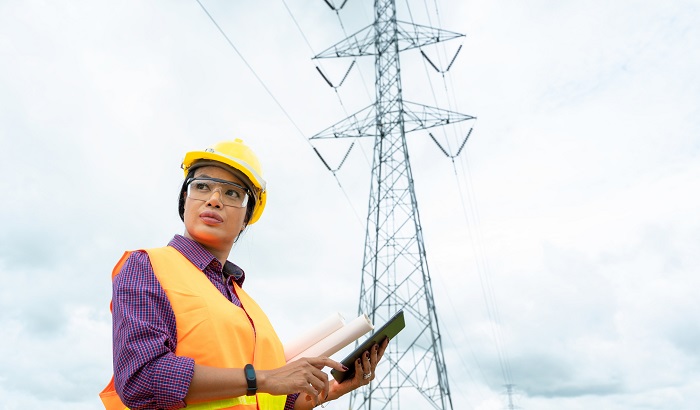 In this project, low-cost IoT devices that are minimally invasive are developed, in order to monitor the dynamic response of safety elements and detect unsafe behaviours when carrying out work on transmission grid elements.
PHASES
Preliminary Phase
Design and manufacturing of prototype(s)
Phase I
Validation of prototype(s) in transmission grid elements
Phase II
Validation of the MVP in transmission grid elements
Phase III
Industrialisation and integration to third parties

Key challenge
Optimize system operation and increase reliability and flexibility of the grid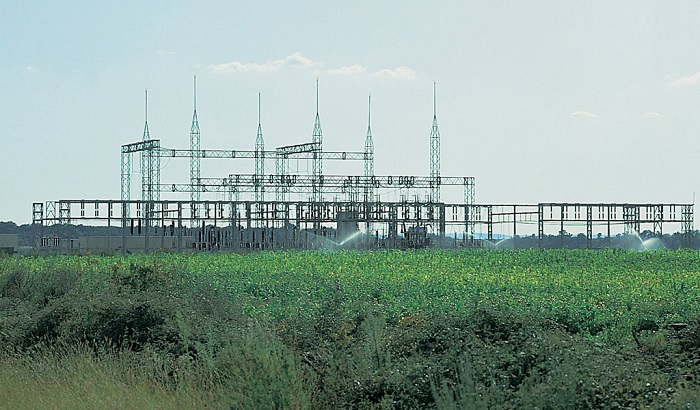 In the present, sub-station automation systems are distributed systems where specific software is executed in specific hardware. The application of new algorithms is then conditioned by software-hardware equipment of each supplier.
With this project, a software platform executed on diverse hardware, based on concepts of micro-services, will be designed to implement the functions of the sub-station automation system.
Project carried out together with the partner Nearby.
PHASES
Phase I
Definition of a MVP for one bay sub-station automation system.
Phase II
Scaling up of the MVP for a complete sub-station.
Key challenge
Optimize system operation and increase reliability and flexibility of the grid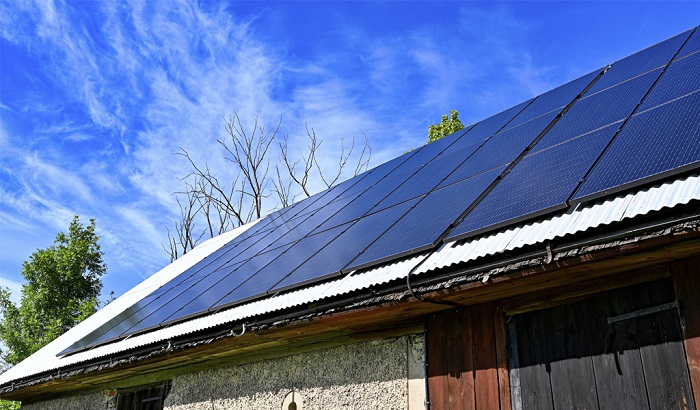 Its goal is to see the real level of small-scale self-supply (P <1MW) because there is no plan for real-time measurements or metering for the amount generated. The information, however, is available in the IoT and the cloud. The platform makes monitoring possible in real time, enabling us to estimate production in the system and to make forecasts.
PHASES
Phase I
Minimum Viable Product: platform created and integrated with data from manufacturers of inverters (registration and collection of data) and self-supply assets. Enable operations in real time and issue self-supply certificates.
Key challenge
Increase employees safety and wellness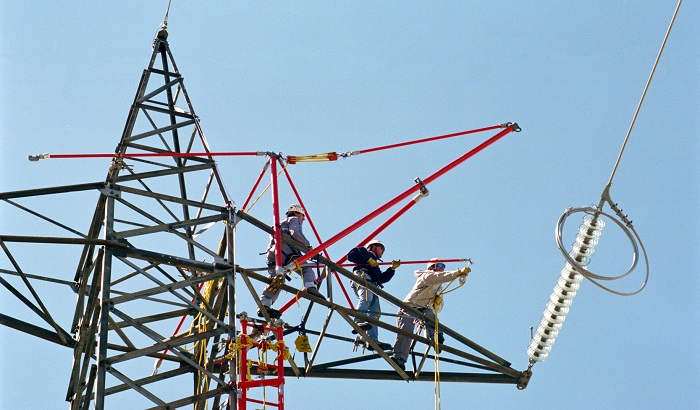 This project is intended to ensure the safety of people and facilities in discharge operations, removing situations of risk for operators associated with their work in protected zones and accompanying tasks, as part of the Red Eléctrica Group's strategic goal of "zero accidents".
PHASES
Phase A
Minimum Viable Product: basic offline implementation (without integrations) and operations.
Phase B
Satisfaction survey.

Key challenge
Optimization and automation of OT and IT security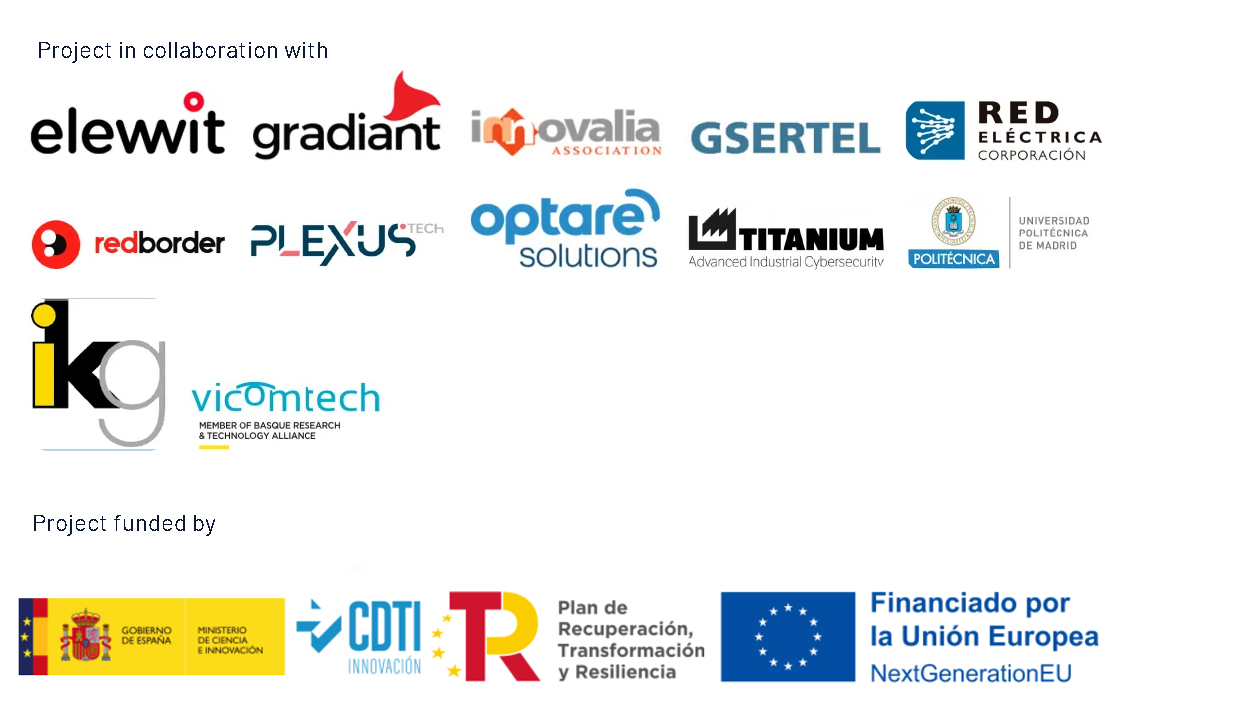 The objective of the SLISE project is to mitigate the vulnerabilities that the new virtualization technologies adopted massively at the core of the 5G architecture (and which are already part of the technical drafts of the sixth generation) have dragged into the new paradigm of communications as a service. Specifically, research into new algorithms is proposed: incident analysis, encryption, radio attack detection identification and automated response; in a more flexible context to face the risks inherent to virtualization technologies: Network Function Virtualization (NFV), Software Defined Networks (SDN) and Network Slicing (NS). All this will be studied, defining demanding indicators that broadly cover these objectives, in a set of use scenarios that present different protection priorities and that include the use of communications in the context of critical infrastructure management, as well as the use of communications in the manufacturing industry.
PHASES
Phase I
Definition of requirements and use cases.
Phase II
Definition of 5G system protection and detection of attacks and anomalies.
Phase III
Demonstrator Deployment.
Phase IV
Evaluation.

Satellite and 5G communications
Key challenge
Optimize system operation and increase reliability and flexibility of the grid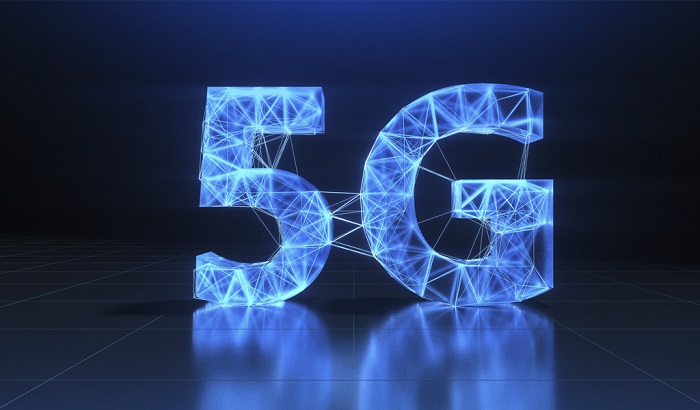 Together with Orange, Huawei and the Red Eléctrica Group, we are working to develop a pilot that can analyse the potential of 5G technology for protection, control and automation systems. The pilot will show the potential of 5G for these systems: they will become independent from the means of access to the communications network (fibre optics or 5G), which makes it possible to make new designs and optimise the infrastructure required, making it suitable to the needs, criteria and philosophy of the different agents. There are 3 different scenarios proposed to replace usual communications via fibre optics with 5G radio solutions:
5G for WAMPAC
5G for line protections
5G to deploy the process bus outside the sub-station
Replace the line protection by its digital twin
PHASES
Phase I
use 5G technology to replace the communications between phasor measurement units (PMU) in the sub-stations and a phasor data concentrator (PDC), located in a remote location.
Following phases
Analysis of 5G communications of line differential protection equipment located at each end of a power line, the sending of digitalised analogue measurements to a remote location, again using 5G to access the communications network.
Key challenge
Enable connectivity everywhere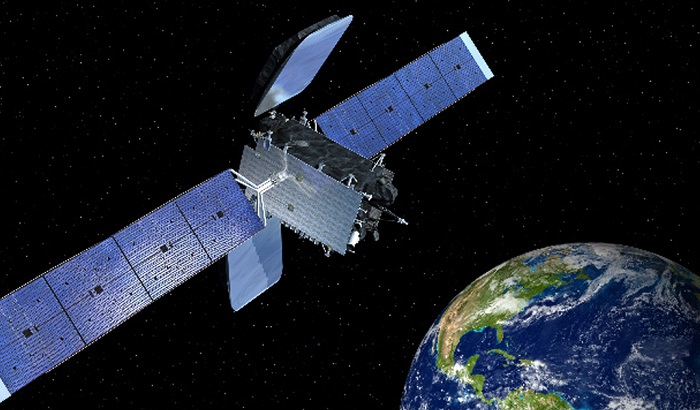 Together with Orange, Huawei, Arbórea Intellbird and Hispasat we are implementing 5G technology to make real time analyses of accident scenarios in critical infrastructures, enabling us to carry out inspections of critical aspects of our infrastructures using remotely controlled and robotic systems.
This will improve our response time by incorporating inspection processes and the analysis of critical infrastructures, increasing their safety. It is also proposed to include communication satellites as backup for the terrestrial 5G network via Network Slicing in different situations.
PHASES
Phase I
The layout of the high-voltage line, along with various Red Eléctrica sub-stations in the Community of Valencia will be the sites selected to run a test that will place special emphasis on the first section of the Morvedre-Eliana line.
Key challenge
Generate new services and business models around current assets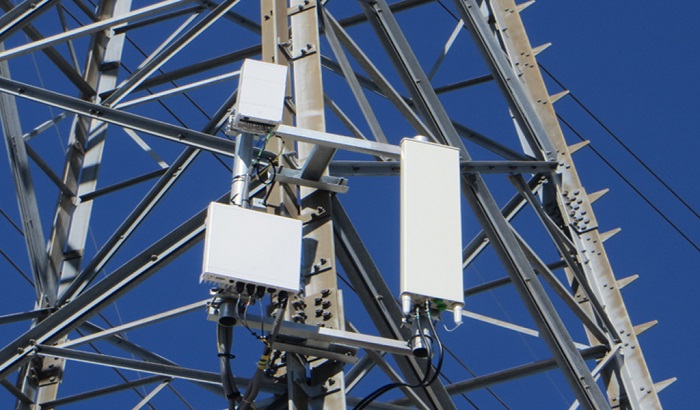 The goal of this project is to validate the electricity infrastructures of Red Eléctrica as vehicles for 5G systems. This will enable the creation of a roadmap with the preparation of various minimum viable products (MVP) to acquire experience in the installation of 5G systems in networks (requirements, special needs, etc.) and to test the possible impact on the environment of the infrastructures.
PHASES
Phase A
Installation of 5G antennas in a sub-station.
Phase B
Installation of solar panels in an electrical base to provide satellite equipment installed in the same base with autonomous power.
Phase C
Installation of 5G antennas in electrical bases powered via power voltage transformer (PVT) for 5G devices.
Phase D
Optimised power solution for the 5G devices of various operators.
Projects with a purpose
We conceive projects with a clear focus whether it responds to a short or a mid-long term objective. We believe in mission-driven innovation to improve people's day-to-day life and future.

Make the system more secure

Get closer to society

Increase the availability of our infrastructures

Integrate renewable energies

Maximise the use of our infrastructures

Improve the sustainable management of our assets

Ensure greater safety for our employees

Make our processes and technologies more efficient
Accompaniment at every stage
We streamline innovation process in all its phases from ideas, regardless their maturity, all the way to commercial solutions.
1 Exploration
Along with Elewit's Open Innovation team and the business units, we explore ideas and solutions to offer answers to the Group's challenges. We exercise continuous technological surveillance 2 Conceptualisation
We assess opportunities by their strategic feasibility and interest for the business units. We develop the best ideas through conceptualisation to complete and adopt them.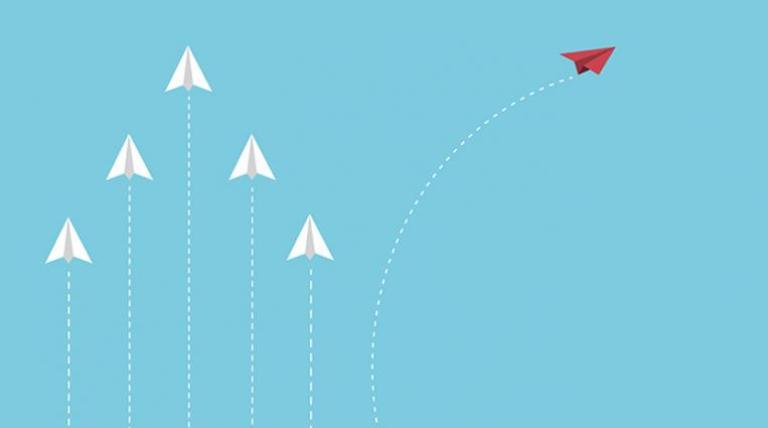 3 Incubation
Later, these ideas will go through an incubation phase that will enable us to create minimum viable products efficiently and quickly.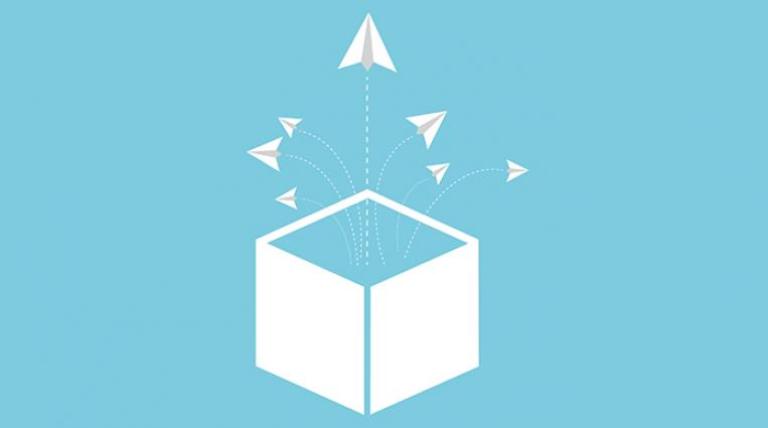 4 Industrialisation
These minimum viable products will pass through a scaling up phase in which the product will be industrialised. We manage and develop the project by enabling the termination and approval of the final product or service.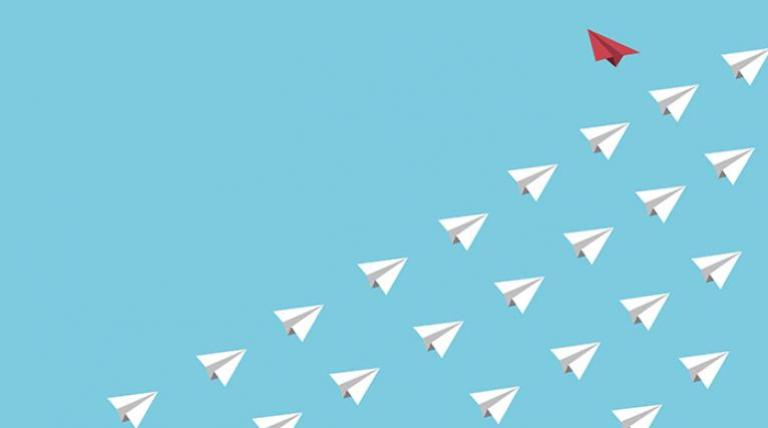 5 Deployment and sales
If the value offered and the technical feasibility are acceptable, we obtain a product or service with potential for internal deployment in the Group or to sell to third parties.